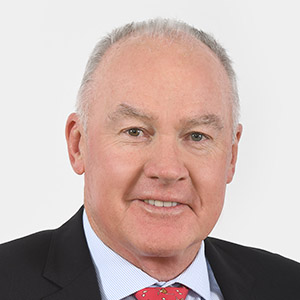 Mr. Ruck was appointed to the Stanbic Bank Board in 2020
Career Highlights
He is a Non-Executive Director of The Standard Bank of South Africa Limited. Myles Ruck is a banker with extensive background in risk management having spent most of his working life with the Standard Bank Group.
He was the Chief Executive of SCMB, Deputy Chief Executive of Standard Bank Group and Chief Executive of Liberty Group until he retired in 2006. He was also Chairman of Standard Bank Argentina (now Industrial and Commercial Bank of China Argentina). He also served as Director for Mr. Price Group Limited, Aveng Limited, Thesele Group (Pty) Ltd. and Shanduka Group (Pty) Ltd. He is currently also a director of Bidvest Group Limited Standard Bank Group.
Mr. Myles John Denniss Ruck holds a Post Master's Degree (PMD) from Harvard Business School. He also has a Higher Diploma in Business Data Processing from the University of Witwatersrand and a BSc in Actuarial Science from the University of Cape Town.